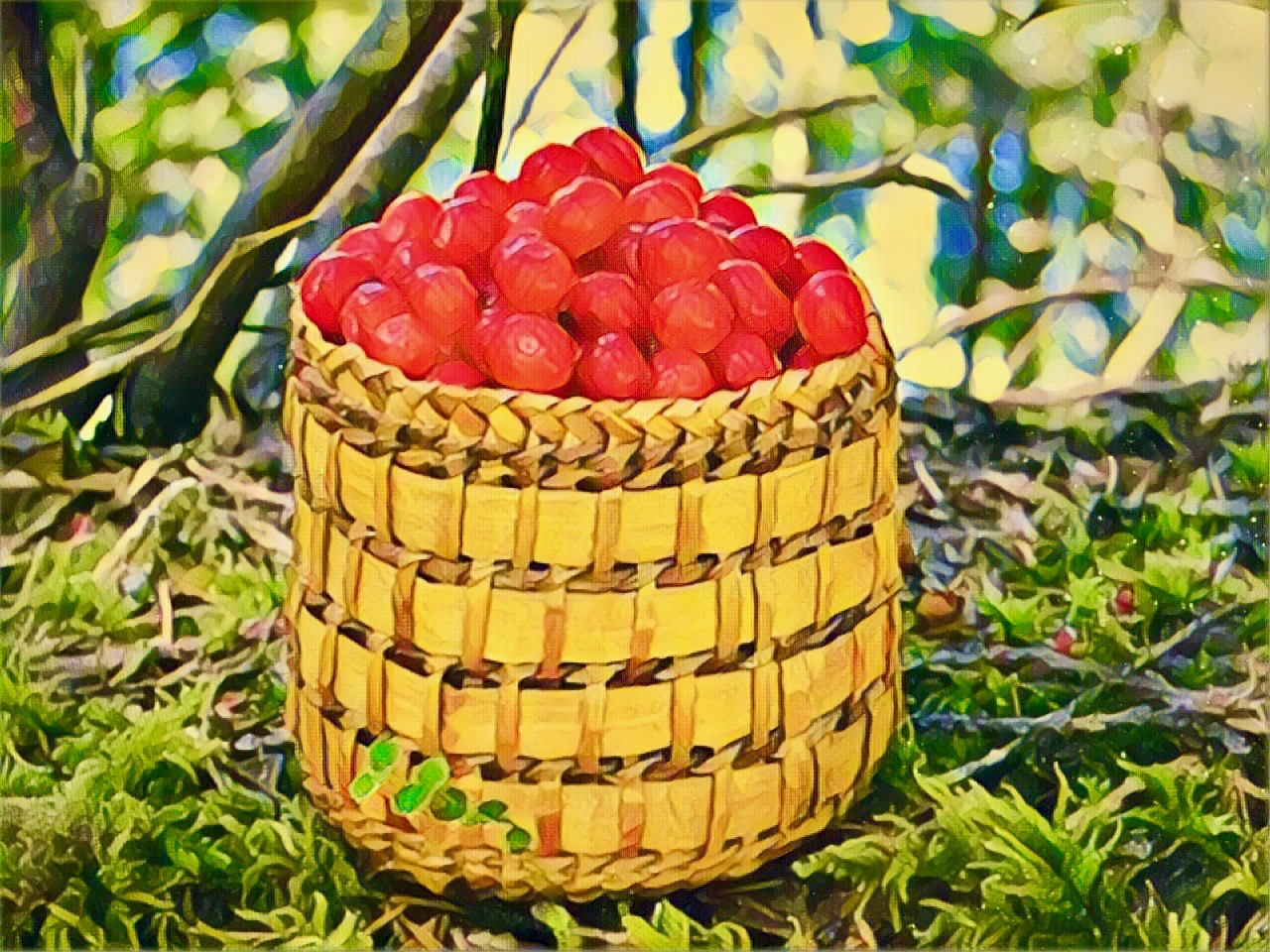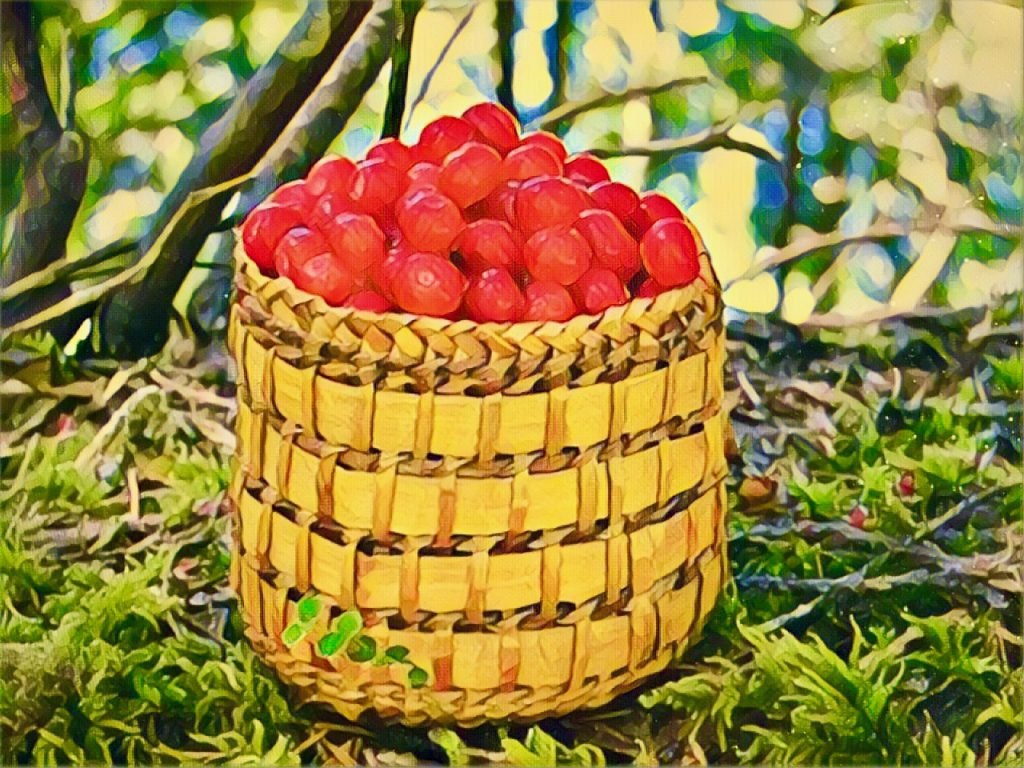 Basket made and photo generously provided by Sunshine Coast master weaver Jessica Silvey – Red Cedar Woman
WELCOME TO THE 'CEDAR BASKET' PAGES OF PROFESSIONAL DEVELOPMENT AND LEARNING RESOURCES
The cedar basket is iconic in First Nations culture.  The people who make them are artists held in esteem.  The First People of this place are renowned for their basketry – and so we thank them for this gift: The Story of Cedar
Let these web pages function as cedar baskets,  holding links and ideas that serve to

nurture the learning spirit

of educators.  We will add to the ideas and resources as time goes on, so please return regularly to 

check the baskets for new additions.   
We also encourage SD46 colleagues to regularly check the Engage site for Indigenous Peoples' Teachings and Learning.  There are literally hundreds of articles and connections to learning resources posted there.
Educators on the Sunshine Coast are on a learning journey, working with families and community members from the shíshálh Nation, the Skwxw
ύ
7mesh
 Nation as well as people from other First Nations, Métis and Inuit ancestry to collaborate on the two aspects of Indigenous Education –  we 
call them the Two Hands of Indigenous Education:
Enhancing the success and academic achievement of students with First Nations, Métis and Inuit ancestry
and
Integrating Indigenous world views and perspectives into learning environments for all students.    
Through professional learning, collaboration,  and commitment to implementation of the UN Declaration on the Rights of Indigenous Peoples, the focus for educators is to respond to the vision of education held by the First Nations, Métis and Inuit communities we serve.  This vision is for a school system that operates in the spirit of respect and partnership, that is inclusive, that is focused on assuring equity, and that holds high expectations for all students with Indigenous ancestry.  This vision includes children and youth who grow up proud of their Indigenous ancestry ­– confident and successful in school – graduating with a positive vision for their future.  This is a vision of young people walking strong in two worlds:  that of their First Nations, Métis and/or Inuit culture – and that of Canadian society.  This vision is for all young people to know the truth about Canadian history, for them to desire social justice,  and for them to have a deep appreciation for Inuit, Métis and First Nations Peoples' knowledge, cultural ways and world views.   A contemporary way to look at it: that we pursue reconciliation together through education.   #InThisWeJourneyTogether
Click on 
Professional Development Resources
 or 
to continue the learning journey


Please feel free to contact me with questions or comments:
Kerry Mahlman
District Principal
Indigenous Learning
School District No. 46 (Sunshine Coast)
Phone: 604 885 8345
cmahlman@sd46.bc.ca