THE BC  FOCUS: 
Reconciliation through Education 
The redesigned curriculum, with its focus on Big Ideas, Core Competencies, Curricular Competencies, and essential Content, is intended to be an enabling framework, giving teachers space and flexibility to innovate learning experiences with students.  The curriculum design respects the unique nature of study disciplines while supporting cross-curricular learning.  Redesigned provincial curriculum supports student-driven, inquiry-based approaches to teaching and learning by placing an increased focus on concepts and content that address "real-world" issues and problems.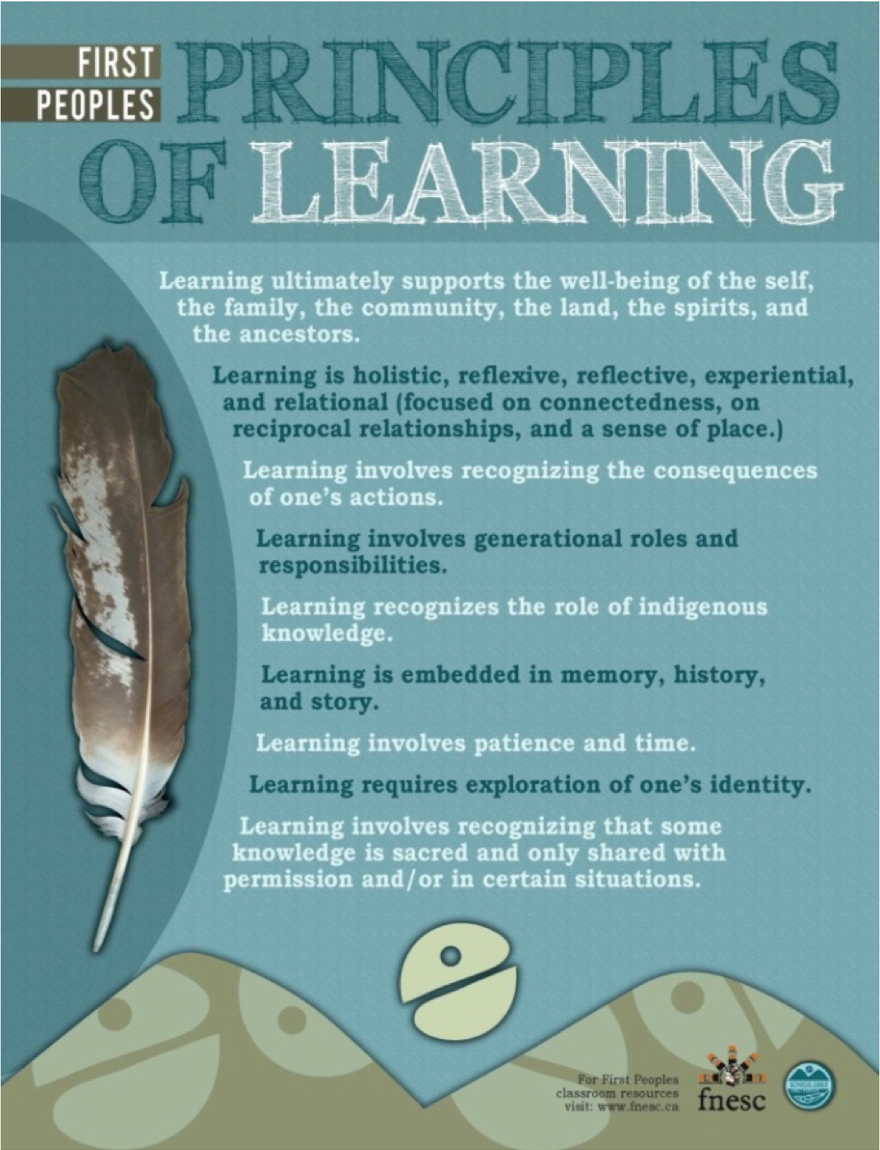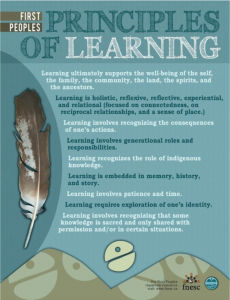 Priorities:
• Equity, access and improving outcomes for Indigenous learners by making systemic shifts and through integrating Indigenous worldviews and perspectives into learning for all students. "Indigenous Learning For Everyone, Every Day".  This includes using the First Peoples Principles of Learning to inform lesson planning and also how student may reflect on and assess their own learning;
• Revitalizing Indigenous languages;     
• BC Tripartite Education Agreement. 
To see a video about BC's Journey Toward Reconciliation Through Education  Click Here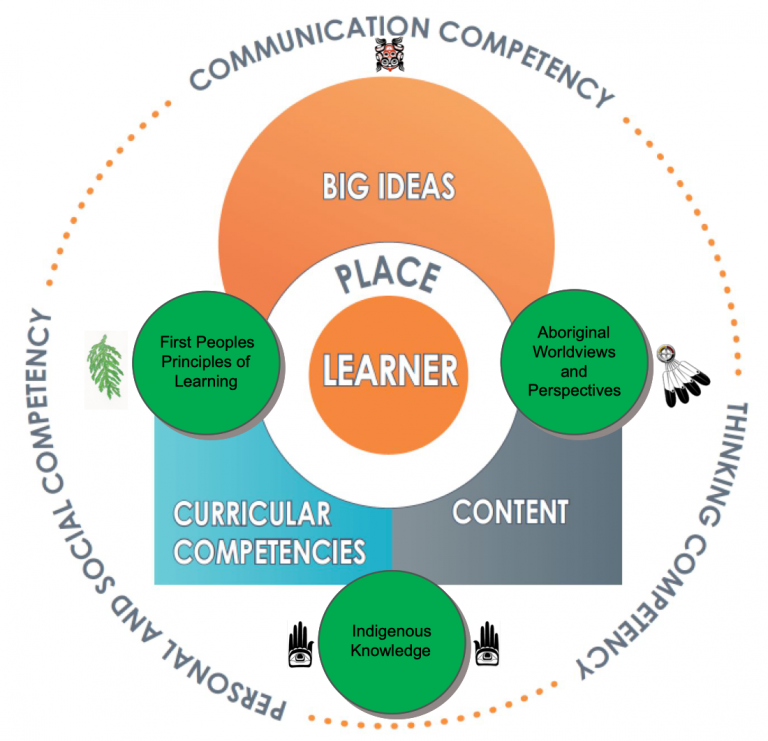 • First Nations Students will fulfil their educational potential by having access to and receiving quality education that is respectful and reflective of their unique culture and history.
• Quality First Nations education includes standards, programs, services, school supports and investments that provide appropriate tools and resources aimed at achieving successful First Nation Student outcomes and achievements, while addressing their unique needs.
Educational research also confirms:
• All students benefit from exploring diverse world views and cultural experiences as well as Indigenous ways of learning. Students deepen their understanding of the natural world, the human condition and the richness and complexity of Canadian society.
To learn more about the British Columbia K-12 curriculum, click here.
Please feel free to contact us with questions or comments:
Kerry Mahlman
District Principal
Indigenous Learning
School District No. 46 (Sunshine Coast)
Phone: 604 885 8345
cmahlman@sd46.bc.ca